Mathematics
Our Vision
The Mathematics Department aims to equip our students with the independence, problem solving skills and knowledge they need to be creative and adaptive in our world.
Aims
At Astor College, our aim is for our students to become numerate, independent and curious learners with skills that are transferrable to other areas of the school's curriculum.
We do this by:
Implementing the school vision of being adaptable, creative and proud.
Setting challenging and high expectations for all pupils.
Offering a variety of approaches to teaching and learning to engage and motivate pupils and demand their active participation.
Smoothing the transition for pupils between Key Stages and ensure progression in teaching and learning throughout their time at Astor College.
Ensuring all pupils regardless of ability make expected progress between key stages.
Exploring enrichment opportunities outside the curriculum to enhance pupils' enjoyment of mathematics.
Curriculum
Students receive a varied curriculum which contains the core skills needed for success in this and other subjects.
Throughout their 5 years, students study areas of Mathematics within Number, Ratio and Proportion, Algebra, Geometry, Statistics and Probability.
The Mathematics specification is a very challenging one that is rewarding when successful.
There are no short cuts to learning Mathematics - practise and revision are key to gaining the best grades by Year 11.
For any enquiries please contact Mrs Melanie Williams, Director of Mathematics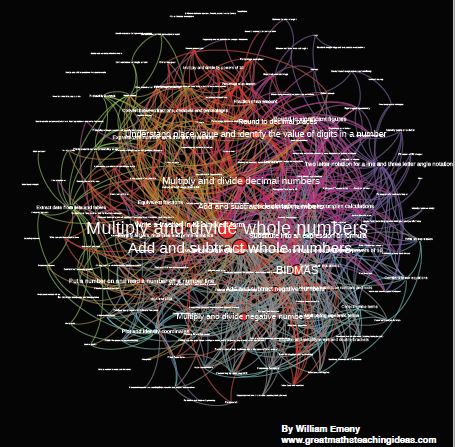 Year 11/GCSE resits please check out the Revision resources for a Practise Paper for Paper 3. There should be a printed copy with you sometime on Friday 8th June 2018 - make sure you have your copy if not see the link in revision resources.
I will update the website when I find any other helpful resources.
The Mathematics department will be open from 7am on Tuesday 12th June 2018 for those last minute queries.
Keep practising
Thanks
Mrs Williams
KS3
KS3 Mathematics
At Astor College, KS3 Mathematics is for Years 7 and 8.
Year 7 and 8 currently have 5 classes in each year group
Our Grammar Stream + 4 classes set on ability.
Our students participate in 7 Mathematics classes per fortnight plus a Maths Challenge lesson.
Please find below the content covered for each group over the year.
Year-7-SOW-Grammar-set-1-and-2.pdf
Year-8-SOW-Grammar-set-1-and-2.pdf
KS4
KS4 Mathematics
GCSE Mathematics requires students to not only be fluent in mathematical concepts but also, more often, to be able to recognise then when applied into a context. There is emphasis on reasoning and explanation of required methods so students must show a deep understanding of all the course content.
Students are entered for examination at either Foundation or Higher Tier where the grades available are 1-5 and 4-9 respectively. Both tiers consist of three 1½ hour written examination papers taken in May/June of Year 11. Paper 1 is a non-calculator paper whereas Papers 2 and 3 are both calculator papers.
Within each question paper students are asked a variety of style of questions that comprise of the following assessment objectives. The percentage of each assessment objective used within the entire GCSE is also given.
| | | |
| --- | --- | --- |
| Assessment Objective (AO) | Detail of the Assessment Objective | Percentage of GCSE |
| AO1 | Recall and use knowledge of the prescribe content | 40-50% |
| AO2 | Select and apply mathematical methods in a range of contexts | 25-30% |
| AO3 | Interpret and analyse problems and generate strategies to solve them | 25-30% |
In GCSE Mathematics the key skills, already seen in Key Stage 2 and 3, are developed further and linked to real life applications.
The table below shows the topic area and the extent to which they are examined at each tier.
Extent examined at:

Topic Area

Foundation Tier (%)

Higher Tier (%)

Number

25

15

Algebra

20

30

Ratio

25

20

Geometry

15

20

Probability and Statistics

15

15
Students are expected to have a high standard of numeracy and to quickly identify the multiple skills required within each question.
Schemes of Work for each Year group can be found below:
AQA Revision Guides and Workbooks at both tiers are available to purchase via Parentmail
KS5
KS5 Mathematics
In KS5 we have two options :
1) Students who have performed at GCSE Grade 6 or above can choose AS/A Level Mathematics
2) Students who are still to achieve at least a Grade 4 at GCSE must attend lessons and resit their GCSE Mathematics.
Extra Curricular Opportunities
Astor College Mathematics department is trying to arrange as many opportunities as we can for our students to experience Mathematics outside of the classroom.
These include:
UKMT Mathematics Individual and Team Challenges
Events run by the Further Maths Support Program
Workshops and sessions run by the School of Mathematics, Statistics and Actuarial Science at the University of Kent
Term 5
120 Year 7 and 8 participated in the UKMT Junior Maths Challenge.
Congratulations go to 7 of our students who achieved Bronze Certificates
https://www.ukmt.org.uk/individual-competitions/junior-challenge/
Term 6
2 Year 10 girls have been selected to participate in the UKMT Mathematical Circles event on the 11th-12th June 2018 at the University of Kent, Canterbury.
https://www.ukmt.org.uk/outreach/mathematical-circles/
12 Year 10 students have been chosen to attend the FMSP event "Taking Maths Further" which is being held in Chatham at the Medway Campus of the University of Greenwich.
files.furthermaths.org.uk/files/events/11-16Enrichment/SE-20180619-11-16Enrichment-1.pdf
Year 11 and Resit GCSE Addition Revision Resources